Swimaholic Safety Cord Short Belt is suitable for swimming in a small pool and for varying your training. You attach the rubber around your waist and the other side to the starting block or to the pool ladder. The rubber will create great resistance and you can practice endurance, stroke power, arm technique, proper kicking as well as the most effective and strongest push-off from the wall followed by undulation, which is very important. The rubber is exactly 2 meters with the highest waist circumference at 110 centimeters. The Swimaholic Safety Cord Short Belt can also be used by children, since the belt can be tightened as required.
The rubber has three weights of different colors. I would recommend the lightest weight (yellow) to everyone including children. The red medium weight is for more advanced swimmers who want to enjoy endurance swimming and the heaviest blue weight is for experienced or heavier swimmers who want to train endurance and sprinting elements.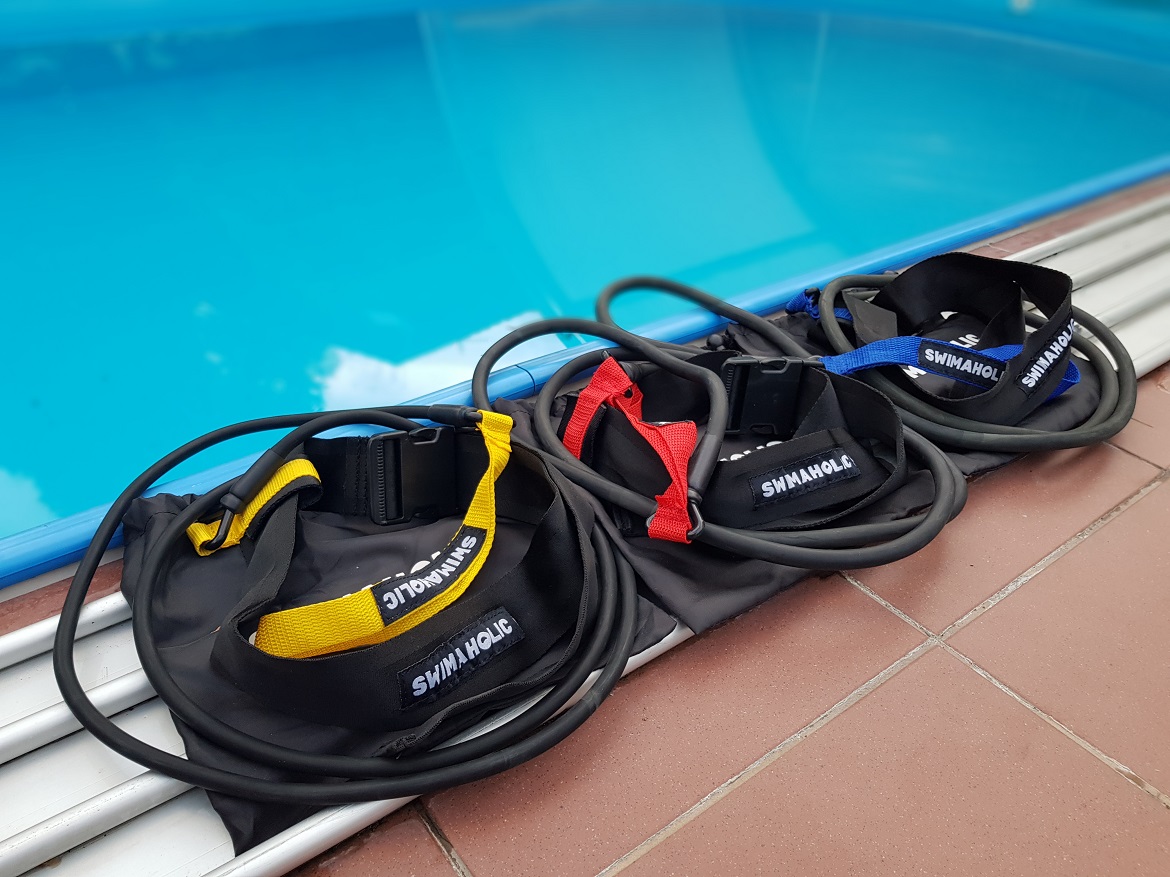 I very much looked forward to trying out the Swimaholic Safety Cord Short Belt, because I had never swum with this aid and I was interested in how this swimming belt appealed to top swimmers.
With the rubber, I improved my stroke technique, the correct body position of all swimming methods and the correct entry of the hand into the water for the crawl. I really liked that I was able to improve with the rubber in terms of push-off and movement after a turn, such as the undulation or the breast stroke in the case of the crawl, which can also be performed with the rubber. The rubber stretches while swimming, and when you stop swimming, it pulls you back to the wall, so you can repeat the specific movement and gradually improve in it.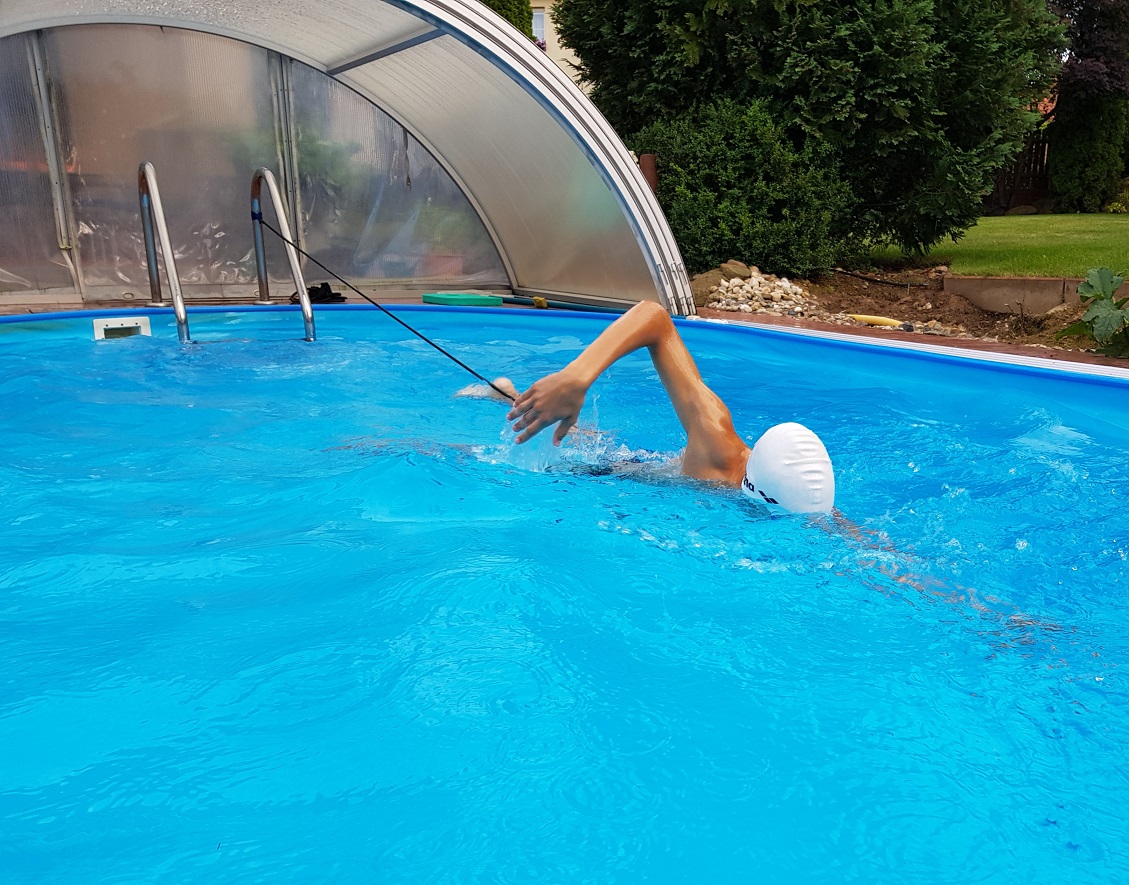 I tried the swimming rubber in a pool that is 6 meters long and 3 meters wide and I had no problems at all. Not even when doing the butterfly stroke, which is the most demanding when done in place.
Swimming rubbers were also often used by Michael Phelps in his training to improve undulation, which was his biggest advantage in racing, because when his opponents started the butterfly stroke after undulation, he was still underwater and undulating, gaining precious milliseconds to shorten the lead of his opponents. Even the rubber could help him in this. He also practiced his push-off speed after a turn, and his great coach Bob Bowman watched and corrected his technique.
I really liked the Swimaholic Safety Cord Short Belt swimming rubber. I can use it to improve my technique and endurance, because I can swim with it for as long as I want. I can also improve the speed of all movements, which is important for sprints. The swimming rubber is a great tool, as you just jump into the pool, tie one part to the wall of the pool and fasten the other around your waist and you can start swimming right away and you do not have to travel to a normal pool.
Training tip for swimming with the rubber
Tired of long endurance training with rubber or improving your technique and want to try something new? Calculate how many strokes you do on average in a 25-meter pool (best for breast stroke and butterfly stroke), then you just multiply this number by the number of pool lenghts and you can put together a similar training as in a normal pool. For example, crawl warm-up for 10 minutes and then 1*50m (16 strokes), 1*100 (32 strokes). You will know approximately how much you can swim. Written training will force you to swim till the end. You will spice up your swimming with the rubber and you can add several quick sections to the training, as well as longer ones (200 meters – 64 strokes). I definitely recommend trying it.
Latex material - it is very elastic and adaptable.