Finis front Snorkel eliminates rotation of the body during breathing and allows you to concentrate on the balance of the body. Breathing via snorkel increases lung capacity. It can be used with any kind of swimming goggles. The front snorkel is of universal size suitable for adults and juniors over 12 years of age. The height of the strap can be adjusted. It can be used in swimming pool for most swimming techniques.
We also offer Finis junior front snorkel for children under 12 years of age. This is the same style, only in reduced form (the tube is 5 cm shorter)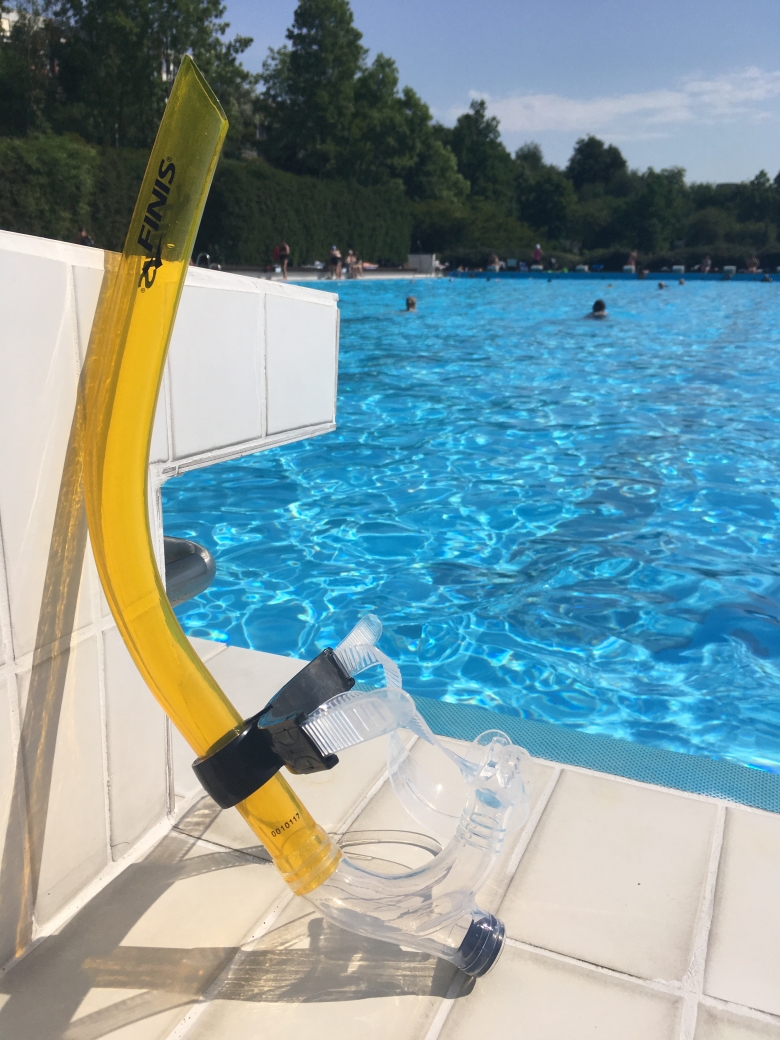 I have got a pioneer between swimming snorkel in my hand, or in my mouth. This is a front or central snorkel by the brand Finis. I remember how trainer prepared the snorkels for us, small swimmers. Fortunately, these times are long gone, and Finis has come as one of the first to market with this highly used and popular swimmer.
The yellow Finis snorkel is equipped with a silicone anti-allergenic mouthpiece and a one-way valve. It is a favorite aid because it allows you to concentrate exclusively on the technique of swimming. I do not have to insert the sides into my mouth and I can just swim comfortably. I have to say that I have forgotten many times that I was swimming because I did not have to focus on my equipment.
Snorkel has a 46 cm long tube. The tube is oval shaped with diameters of 2 x 3.5 cm. The snorkel has a silicone belt around the head, a silicone mouthpiece, and a one-way valve built in at the bottom. This is useful because, after a turn, you do not need to blow the snorkel water back all the way up. Immediately after the exhalation, the valve closes again and the water does not enter the tube. It is faster, more efficient and more convenient.
There is a black one-way valve at the bottom
I really appreciate the simplicity and processing. After turning and waving underwater, the snorkel did not vibrate in any way, holding it beautifully on the place. Due to the diameter of the tube, I managed to breathe well over the snorkel. If you want to make training a bit more difficult and increase the capacity of the lungs, you can buy an extension Cardio Cap to the snorkel, which reduces the diameter of the tube and reduces the amount of air flowing into the lungs
I really appreciate that the snorkel has a rubberized and comfortably shaped front holder, and therefore, even in case of longer use, it was perfectly seated and did not push at all, so I enjoyed swimming greatly with him. And I still enjoy.