The Mad Wave Swimming Resistance Belt is a special training aid that provides the swimmer with greater resistance and, above all, strengthens the important muscles needed during fast swimming. This aid increases the stamina and speed of the swimmer. The belt has five detachable resistance vessels in total which you can freely control. The belt is adjustable and fastened with a plastic buckle at the waist.
The essence of using resistive aids is to gain strength and build muscle mass. They can be used in any part of the season, either at the beginning, when it is used to swim longer distances at anaerobic tempo, or also at the end of the season, when the distance is shorter and the pace of swimming is maximum.
I put resistive aids before the main series to gain strength and get to higher pace. Of course, I do not swim every training with them, it depends on the coach, when he decides it is appropriate to use them.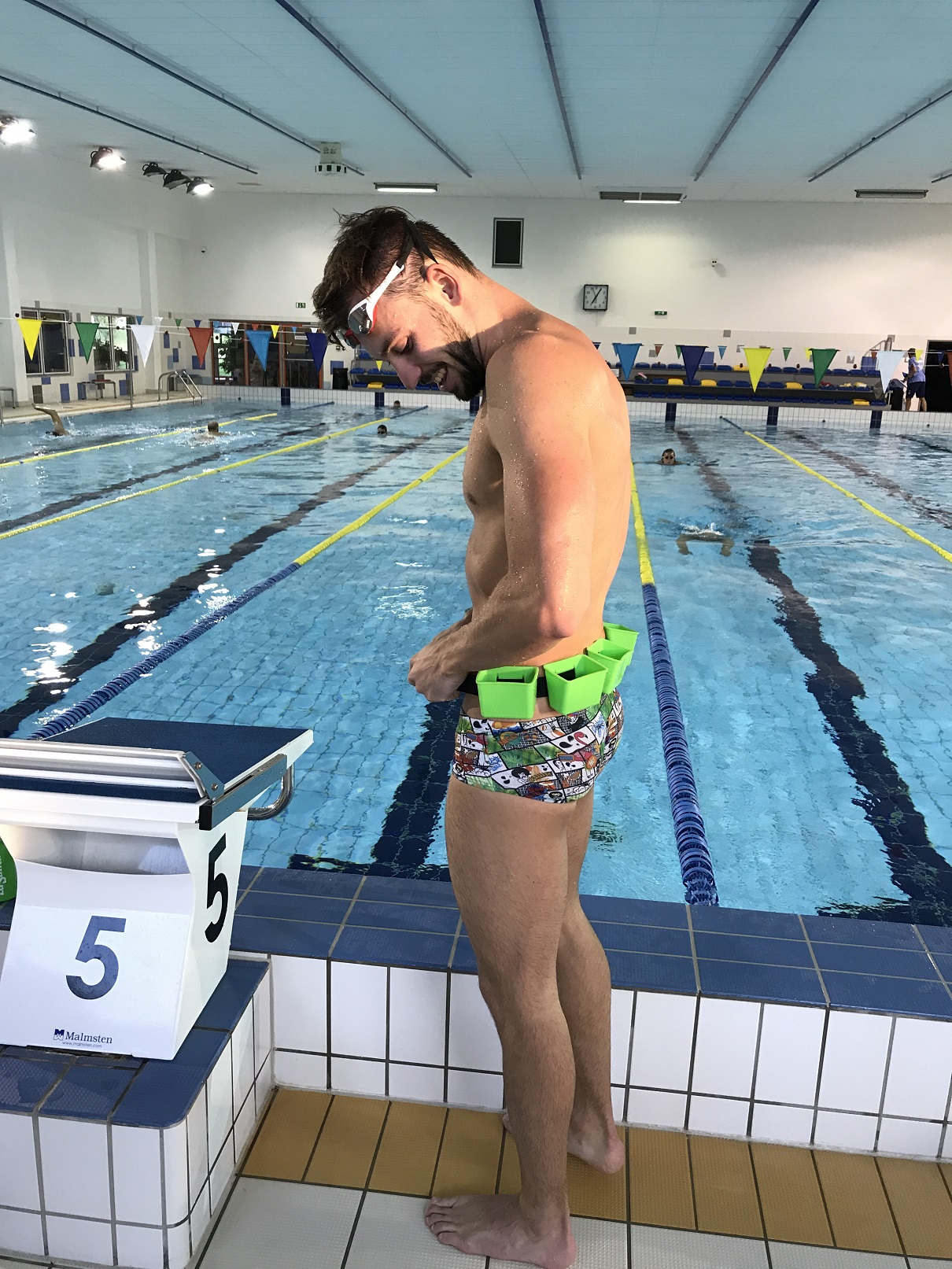 I personally recommend a weight belt from MadWave. It can be quickly attached and is comfortable around the waist. It creates resistance that is needed and does not interfere with digging or arm engagement. It is possible to move with the cups, so when swimming styles change in series, it is possible to quickly move them to the belly or to the back, so the cups are always under water and create resistance all the time.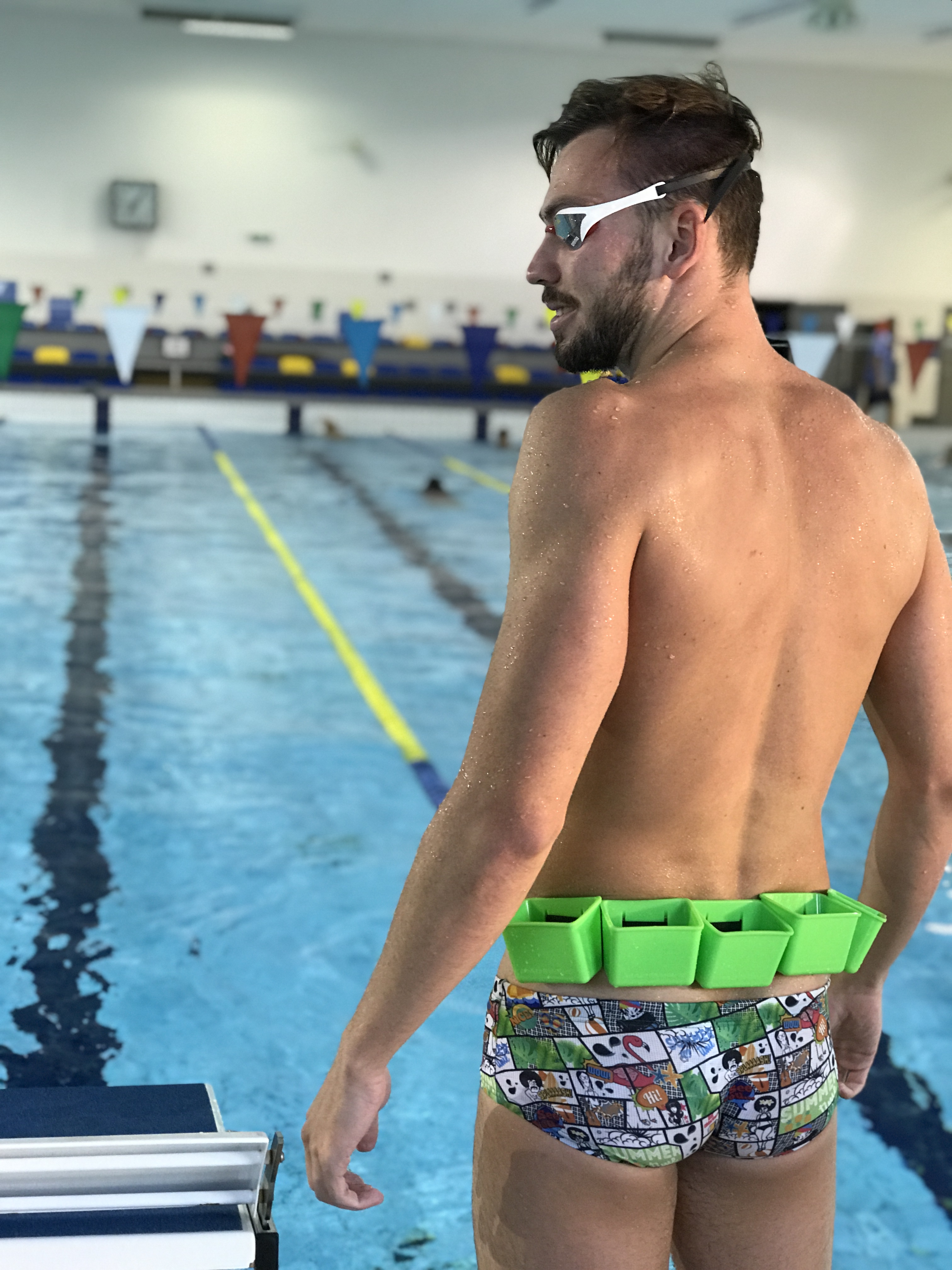 Finally, I would like to add that the exercise aids are more suitable for advanced swimmers or swimmers who participate in races. It is not as fun as it looks like and the resistance is quite large, so swimmers who do not have the correct technique yet can cause harm to themselves and the product will not have the effect it should have.
An example of a series at the beginning of the season:
12x50 with belt (25 backstroke / crawl at tempo 200 + 25 free) interval 60 s
End of season series example:
4x50 with belt (20 backstroke max. + 30 free) interval 75 s