Have you ever dived underwater and couldn't even see your hands? Then you'll love the Swimaholic close-up goggles.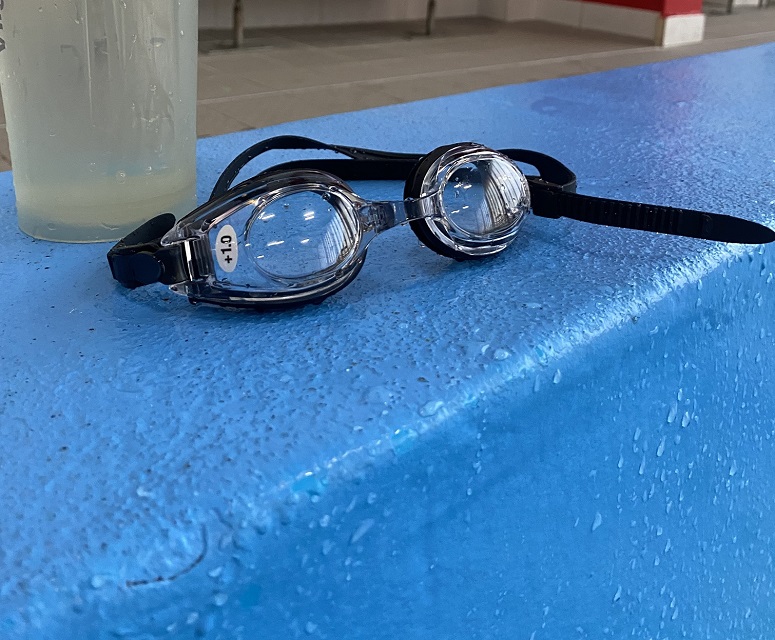 Swimaholic goggles are unique in the industry. This is because they are designed for swimmers who need close-up goggles, which is often forgotten in the swimming world. They have a minimalist look and their big advantage is the clear lenses, which make it even easier to see underwater. They have an adjustable rubber band around the head so you can adjust them easily and comfortably. They also have three sizes of nose bridges so they fit like a glove and make swimming a little easier. Another plus of the goggles is the anti-fog coating, which prevents the goggles from fogging up, then the UV protection, which allows you to swim indoors and outdoors with protection, and last but not least the case, which you can use as a goggle case. Then there is the choice of goggles with lenses from +1.0 to +8.0 dioptres.
Who are the goggles for?
All swimmers with plus dioptres.
Their main advantages:
Soft eyepieces
Adjustable and elastic nose bridges
Clear lenses
Simple, unisex look
Designed in universal size for adults.

Antifog is an antifog layer inside the eyepieces. This layer significantly reduces glare. We recommend that you wash your swimming glasses with clean water after swimming and, before putting it into the case keep your goggles dry completely. Do not wipe your goggles with any handkerchiefs or touch them, damage the anti-fog layer, and the goggles will become foggy.

UV-filter absorbs dangerous UVA and UVB radiation, which can damage your vision. The goggles with UV-filter are suitable for outside and inside swimming.

The goggles have a wide angle of vision, providing you wide view and you can observe the surroundings. Ideal for swimmers on open water or triathlon.

Swimming goggles have doubled straps in the middle. From the sides of the eyepieces there is one strap that is divided in the middle. The advantage of splitting tape is better handling and more comfortable tightening. The doubled straps ensure better hold of the goggles.

The goggles have an exchangeable nose bridge. The nose bridge can be removed and replaced for longer or shorter ones. You can determine which length best suits you and adjust your swimming goggles according to your requirements and shape of your face.
It is designed as unisex.
The package includes a solid protective goggles case. It protects your glasses from scratches. The protective case also ensures the goggles' safe transport.

There are 3 sizes of exchangeable nose bridges available.