Size doesn't matter! Or? Small, stackable, but still sufficient. This is the kickboard from the Czech brand Matuska Dena. If you are looking for a simple yet functional kickboard at a very friendly price, the MD board is the one!
Compared to swimming boards from foreign brands, it is a bit softer, but you won't even notice that when swimming. The three circular holes used for gripping are characteristic of this kickboard. The kickboard can be used both in a vertical position for practising, for example, the crawl technique, as well as in a horizontal position as a head pad when practising the basics of the backstroke technique.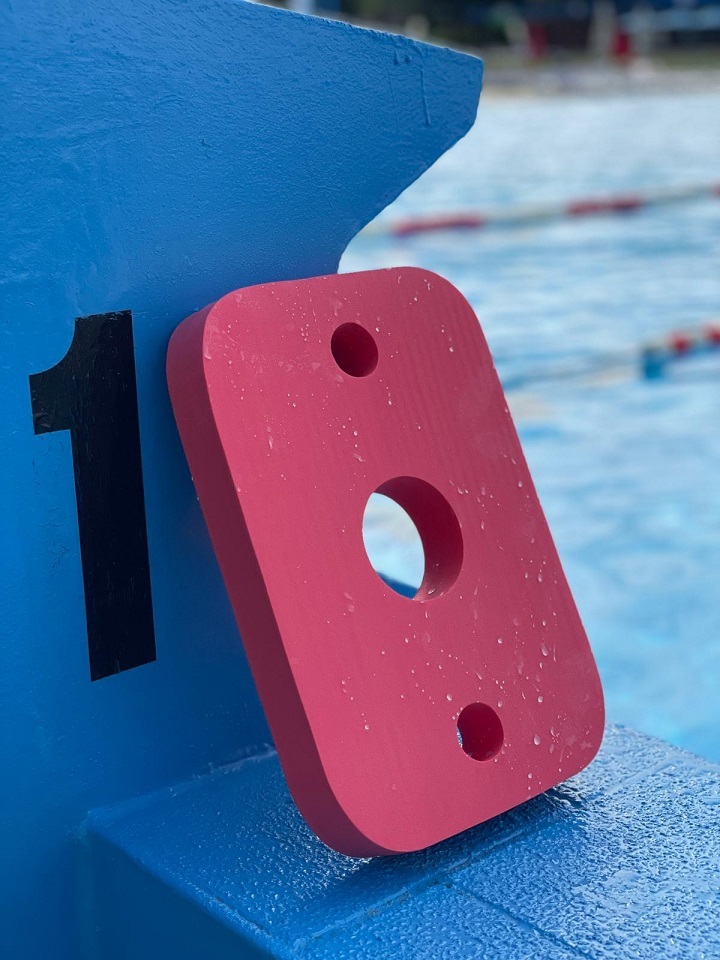 The material from which the kickboard is made is very pleasant and does not slip in any way. The advantage of it is its size. The kickboard can be used to train and improve the technique of adults, but also as one of the swimming aids for beginners. If you manage not to leave it in the pool and take good care of it, the kickboard will be a reliable companion for many years. In addition, this kickboard comes in several colours, so there really is something for everyone.
The kickboard is not a lifesaving device, do not leave children in the water unsupervised.
The dimensions of the kickboard are 30 x 20 x 3.8 cm.
EVA material (ethylene vinyl acetate) - This foam material is flexible, elastic and light. It is very durable, waterproof and is also resistant to UV radiation.