Swimaholic Dryland Set is designed and made for dryland exercising.
This set contains two latex rubber cords, thanks to which you can strengthen the entire upper and lower body. Two-hand paddles serve to simulate swimming movements with greater resistance. The two tube handles are for more complex and high-intensity resistance exercises, which will help you to push your limits even furder. The neoprene ankle and leg straps are for strengthening your lower body part. And last but not least, the set comes with two anchor attachments, thanks to which you can attach your rubber cords to almost anything nearby.
The whole set is packed in a mesh bag with handles for easy carrying.
Dryland Set contains: 2x latex rubber cords, 2x anchor attachments, 2x hand paddles, 2x tube handles, 2x ankle and leg neoprene straps, 1x mesh bag
I was looking forward to make a review about this unique Swimaholic Dryland Set. It looks like the creators put together all swimmer's and other athlete's wishes together and designed a multi-purpose set that will diversify their dry training, increase endurance and imitate swim on the dry land using strengthening rubber cords to perform very similar movements as when swimming in the water. The great advantage of training with a swimming rubber cord is the improved strength, endurance and dynamics of swimming movements. You can choose from three resistance levels: light (yellow), medium (red) and heavy (blue). The length of the whole rubber cord is 130 cm.
With this set, you can strengthen the whole body. You can use tube handles and hand paddles for your upper body part and neoprene ankle and leg straps for your lower body part. In any case, this dryland set will build that perfect beach body. During these exercises, you also engage the centre of the body, which is very important for swimmers. All the attachments can be very easily attached to the latex rubber cords and thanks to the anchor attachment you can place the cord on almost anything around you and start exercising.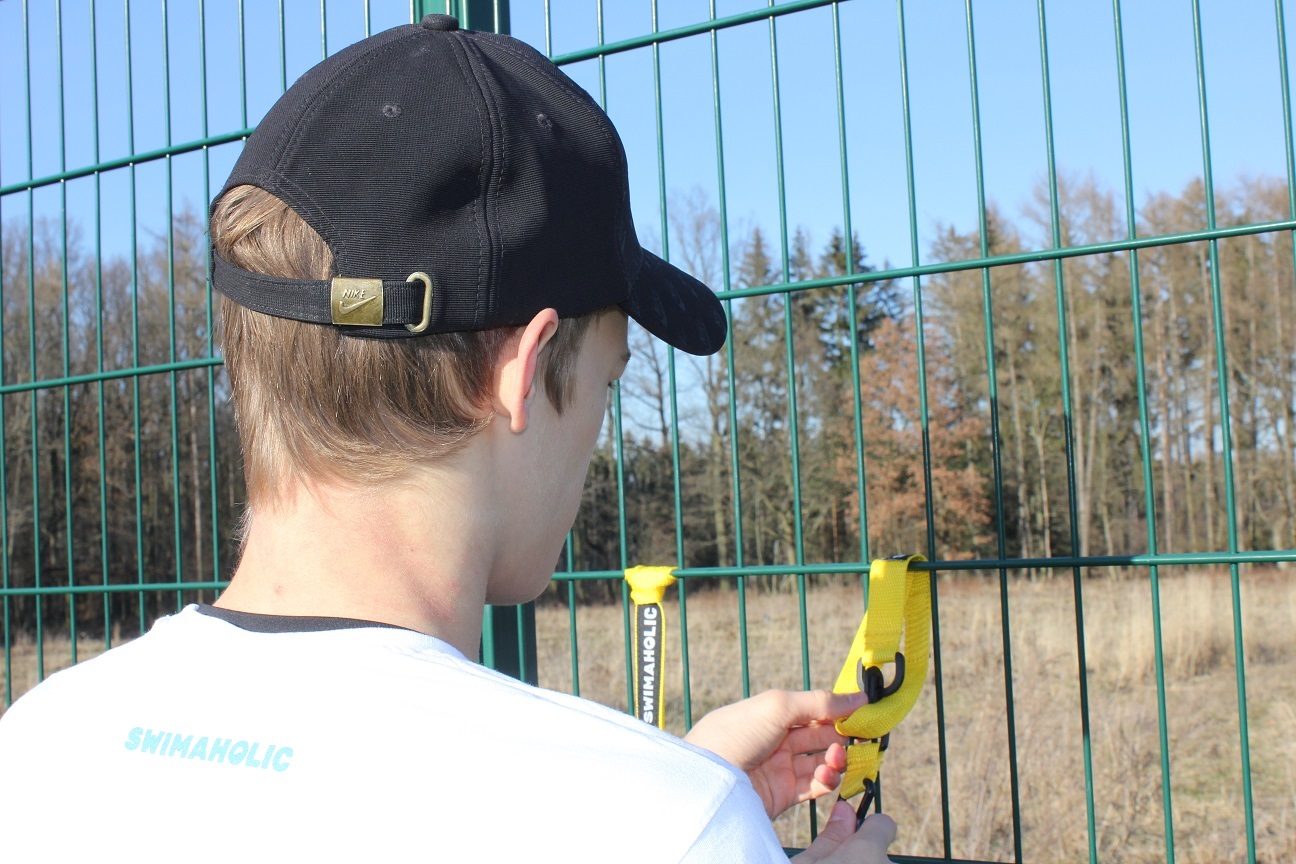 A big plus is that you can play with the attachments, by any means, you can attach the hand paddles or tube handles on both sides of the rubber cord, or you can attach them on one side of the rubber cord and the other end you attach on your ankle, door or anywhere outside. There are multiple variants of how you can use this set. The set comes in a foldable mesh bag which comes with straps for easier carrying.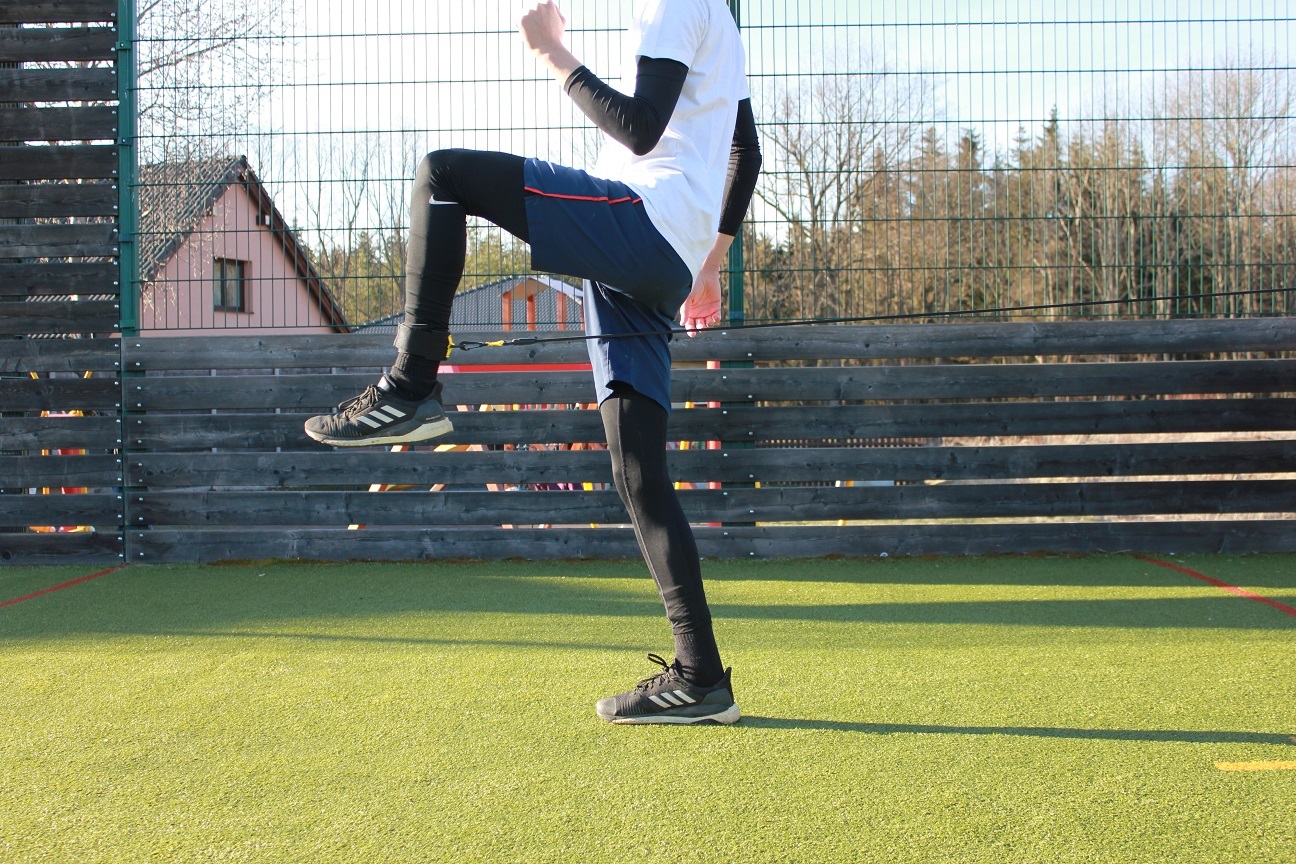 With this strengthening rubber cord, you can simulate crawl, butterfly and breast style with your arms, regardless of the attachment choice. Personally, I liked the tube handles more because I was able to use them holding the tubes with a closed wrist as well as with an open palm, like holding the hand paddles. There is no unwanted scouring between the tube handles and the cord and the handles nicely copy the trajectory of your movement. If you prefer to use the hand paddles they are very firm, fit nicely on the palm and you will have a feeling of the same grip as when using swim paddles. The whole set is made from premium quality materials that didn't change their original shape and I'm sure it will hold on even after a long time of use. The soft neoprene material used for the ankle and leg straps gave me excellent comfort even on those extremely hard exercise days.
All these individual exercise aids are popular and effective gears/tools for swimmers, you will see them in almost every swimmer's personal collection, and now you can be one of them, having it all in one. With the help of Swimaholic Dryland Set, you can simulate swimming movements without worry that you will quickly lose the feeling for water, which is a big advantage in those days. If you like, you can exercise almost everywhere outside, but whenever the swimming pools open you can still use this set for training for warm-up before the practice. Just attach your cords to the start block, or stairs in the pool and you are ready to go.
When I first saw the set I was wondering about the price. Usually, people assume that when you are buying a set it automatically means that the price will be high. I can tell you that in this case, I was pleasantly surprised at how affordable it is.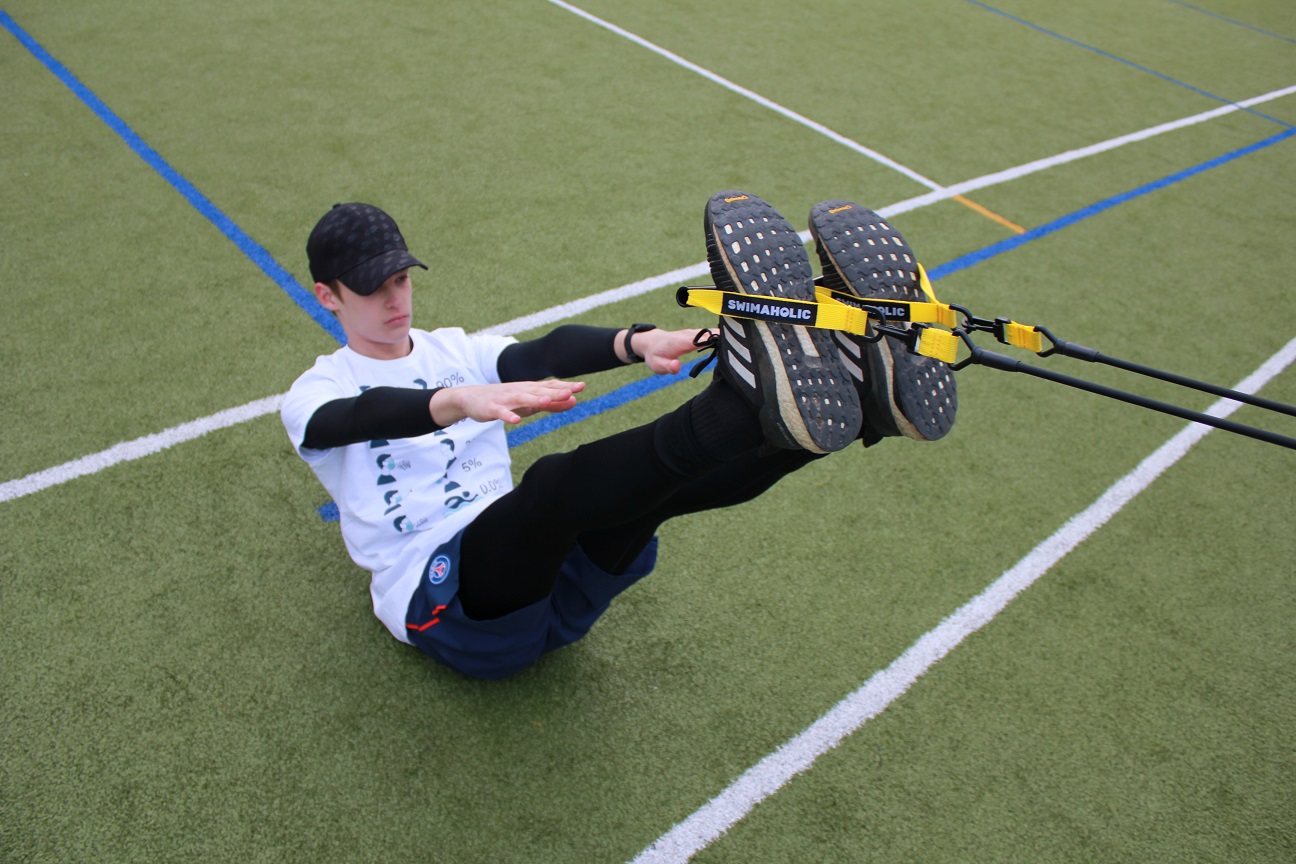 Hand paddle size: 13x15 cm
Rubber cord length: 130 cm
We offer the set in three resistance levels:
Light (yellow) - diameter 9.5 mm
Medium (red) - diameter 12 mm
Heavy (blue) - diameter 13 mm
Latex material - it is very elastic and adaptable.