Swim Secure Dry Bag is a swimming buoy for swimmers who prefer swimming in open waters. Thanks to its bright orange color, you will be seen from a great distance. Your loved ones, who are worried about you, can watch you from the coast, as well as boats heading to the coast will see you well in advance. With a buoy attached to the waist, you will ensure your visibility in open waters.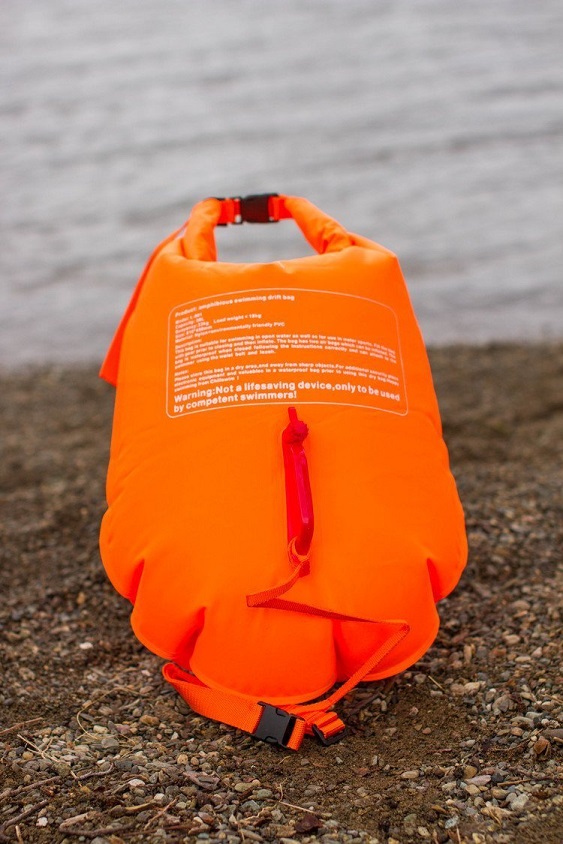 The buoy can also be used as waterproof storage space which is able to hold your smaller belongings safe and dry. The buoy works on the principle of two separate chambers - into one you can put all your belongings, and then inflate the other. So it serves as a bag that you attach to your waist and pull it on the water surface behind you while keeping your things dry.
Of course, the buoy works mainly as a safety signal buoy, but if you need to rest while swimming, all you have to do is grab the buoy which will help you float on the water. The Dry Bag buoy is made to hold the weight of an adult person on the water surface.
We offer Dry Bags in four sizes. Size S has a volume of 20 l, Size M has a volume of 28 l, size L has a volume of 35 l and size XL has a volume of 50 l.
Dimensions of buoys in the uninflated state: S - 60x32cm, M - 65x36cm, L - 73x39cm, XL - 79x44cm.
The buoy is attached to the waist with an adjustable strap.